OUR BUSINESS PHILOSOPHY is to provide customers with effective, economical, and environmentally conscious water treatment solutions.
We design and build solutions for your wastewater treatment requirements. Our systems treat municipal and industrial wastewater streams all the way to water qualities suitable for uses from irrigation to potable drinking water.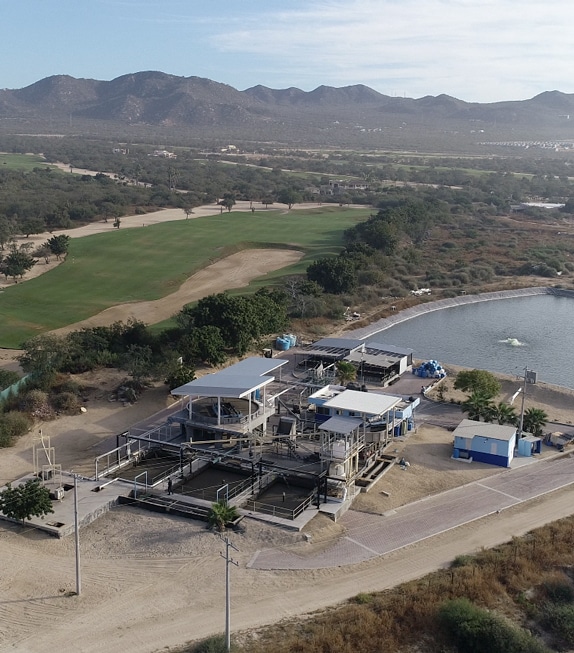 Services

Design/Build
We have wastewater treatment engineers and plant designers who can handle all tasks - from concept through permitting, to construction oversight and operational commissioning.

Construction
Our team has built more than fifty municipal and industrial wastewater treatment plants worldwide – we're a preeminent builder and integrator of dissolved air flotation systems and custom polymer applications in wastewater treatment.

Maintenance
We provide full training for existing wastewater treatment plant staffing, guaranteed operational reliability, custom polymers to address specific goals, and detailed regular service when needed by our client.
Industries We Serve
We are committed to deliver exceptionally high performance services and projects with unsurpassed quality. Our more than 35 years in business give us the expertise to find the best solutions to each of our client's diverse water needs.
Find Out More
Municipal

In the municipal sector (cities, towns, resorts, and developments), our efficiency is superior to conventional sedimentation methods. Our systems remove nitrogen, phosphorus, and FOG, while requiring significantly less space than conventional designs.

Industrial

Our industrial division provides customized water treatment solutions for manufacturing, food processing, agricultural, mining, oil and gas, and many other industries.

Leachate

We have developed a proven process for the treatment of leachate (landfill garbage runoff), utilizing multiple technologies including high-impact ionization, clarification, disinfection, and a filtration process.
Industry Leaders Who Rely on BioDAF